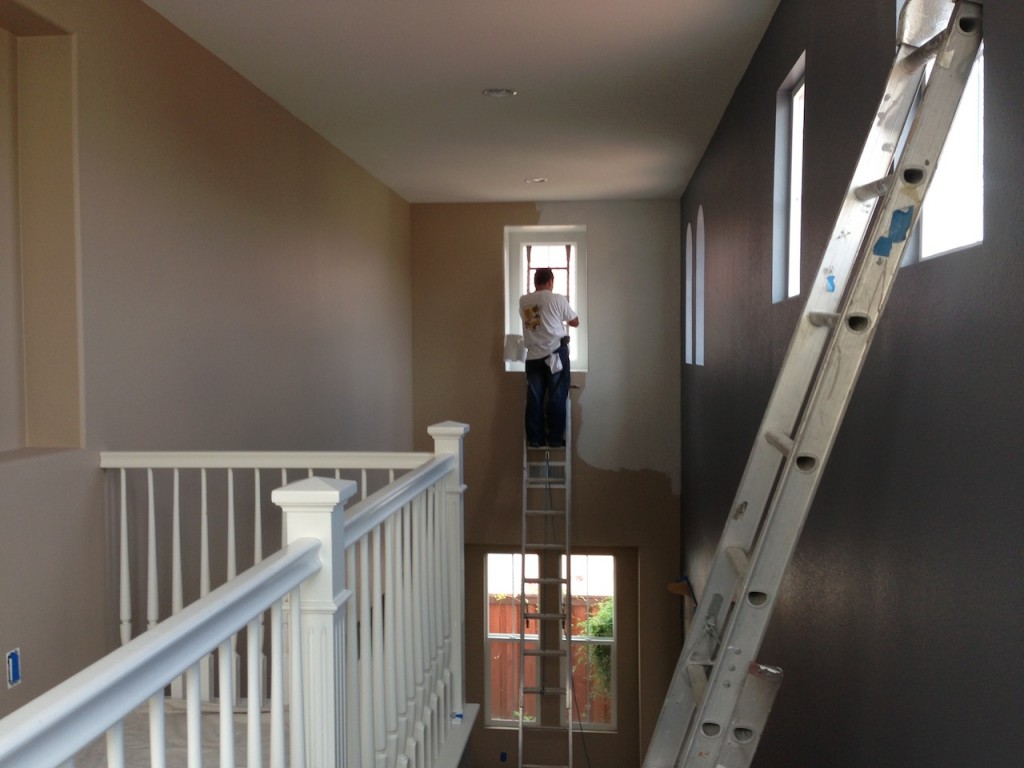 Interior painting projects have become incredibly popular among our clients that are interested in residential painting. While we primarily offer our services as residential painting jobs, we understand that there is a growing demand for commercial and industrial painting. If you have a project that falls under either of these two categories, let us know, we will likely have some form of a painting solution with you in mind.
Our house painting process begins with a survey of your needs. We will ask what rooms require painting, are there any specific wall panels or cabinets that need painting, etc. The more specific you can be, the better we will be able to gauge how long your interior painting job will take. During this step we invite you to browse our extensive product catalogue, it is full of brands and paint colors, one is bound to stand out to you!
After we get a good idea of what types of house painting services you will be needing, we can do an on site visit to survey what specific parts of your home will require our painting. This allows us to make an estimate for how much paint is required as well as how long the interior painting should take.
Once the day of the residential painting comes we will begin renovating your home's interior paint job! We work at a steady yet deliberate pace, the goal is to get the job done right the first time! Time and time again, our clients express how overjoyed they are with the work we do. We perform every step of an interior paint job, we even go through great efforts for painting your ceilings!