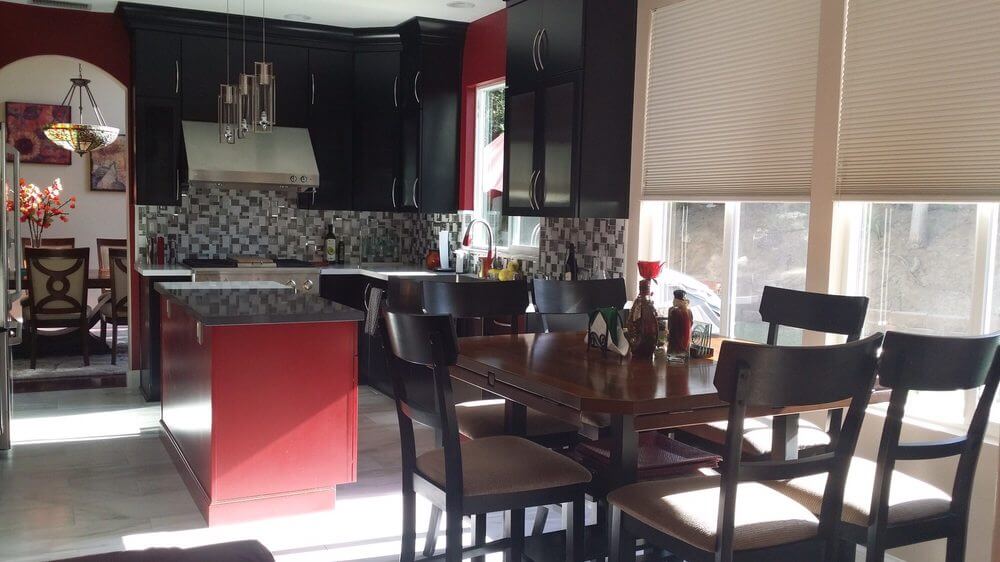 Brothers Quality Painting is an all purpose painting service founded in 2011. Owner, Manuel Zamora is pleased to offer premium house painting services to anyone near Oceanside, CA. We are all about delivering unbeatable home interior painting at a reasonable price. While other painting contractors boast about how fast they can complete a job, we take a quality over quantity approach to house painting. We work at a steady pace, ensuring that we get the job done right, the first time through! While we do sacrifice speed, our clients are often impressed with our exterior painting results that the additional care is worth it.
At Brothers Quality Painting, our expert residential painting contractors strive to make your home the pride of the neighborhood with our superior house painting services! One of the best ways to make your home a reflection of your personality is through a vibrant paint job. High quality house painting with crisp lines and an attention to detail is the difference between a great house and a visually appealing home.
Manuel and his brother are exceptionally good!!!! They are highly professional, timely, and with no excuses. I highly recommend them!!!! We had them paint the whole interior of our home, a three weeks project...it went flawlessly. No problem asking them to wear masks during Covid 19. I completely trust Manuel and his staff. Price was very competitive. Our experience with Brothers Quality couldn't have been better. What a pleasure was dealing with Manuel and/or his brother.

L. O.

Highly recommend Manuel and his team for all of your painting needs. They did a fantastic job on our home and we will definitely be using them again. Manuel is communicative and was quickly able to get me a quote, their prices are fair and they do great work!!

Mallory R.

Manuel and the crew at Brothers Quality Painting are the BEST! Extremely professional, meticulous, and completely detail oriented with every phase of the job. They arrived on time everyday and worked diligently until the work was completed. Manuel is customer service oriented and every member of the team is personable, respectful and polite. We could not be happier or more pleased with the beautiful and thorough job they did painting the exterior of our home. Two Thumbs Up -- Highly Recommend!

Julie H.

Manuel delivered the quote for my project in a short time and it was very professionally put together. They were able to negotiate the scope of work performed to accommodate to my budget, and aside from being so pleased with that, when I saw the results coming home from work, I cried a little. In just three days, they cleaned, prepped and painted my house into such a beautiful dream come true. I highly recommend Brothers Quality Painting if you want supreme work at the best cost.

Shiela V.

Excellent customer service and attention to detail. The crew was respectful, tidy and effiicient. I wish all of my experiences with contractors was as good as this. Fairly priced and very professional. They also did wonderful work refreshing the stain on my custom wood doors and large wood slider frames. I would definitely recommend Brothers Quality Painting!

Christine C.

Brothers Quality Painting did the most amazing job on our house. Our house looks brand new and modern. We also take comfort knowing that Manuel and Alberto took care of every detail. They were very professional and communicated well with us letting us know what to expect and the process. We really love their work! Thank you, Brothers Quality Painting!

Pat J.

These brothers are the hardest working team I've ever seen in my life! I have had many workers but these 2 by far were my favorite! I didn't have to tell them anything, they knew exactly what to do. From patchwork on the stucco cracks to smoothing our old doors. It's the best relief to a homeowner when they are that detailed-oriented, to have them already know what to do! So many workers in and out of my house that cut corners and rip you off for shoddy work. Not these guys!

Esperanza R.

Had the Brothers back this year to paint my Family Room and Kitchen. As before they arrive promptly and were very neat and focused. Since we requested that it all be done in one day, they brought in more help and finished by mid-afternoon. The brothers even came back two days later to help return the TV to its alcove.

Mike H.

Manny Zamora and his crew were very professional. They show up when they say they are going to be here. Contract and all necessary papers in hand. Began thorough prep work, protected all plants and outdoor furniture from overspray or splatter. Cleaned up every day before leaving. They replaced all plants and items back to their original place. The end result exceeded our expectations. We will recommend Brothers Quality Painting to all! Thanks again Manny and Alberto!

Amy R.

I just used Brother's Quality Painting for Interior Paint of Ceiling and Walls of my house. I messaged them through their website a quote request. They replied the next day. We set up an appointment for an estimate. They arrived right as scheduled for the estimate. They gave me an excellent estimate. My wife and I agreed that evening to the estimate and the next week they had an opening for paint and scheduled me right away. They showed up as scheduled and completed it in 1 day. The Paint job was top quality. They put all the curtains and blinds back up and left me the leftover paint so I can use in the future if I want. I highly recommend Brother's Quality Painting.

Robert P.

This is one of the few times I ever Yelp and I could not be more happy with the opportunity to review Manuel, his brother and workers of Brothers Quality Painting. THEY ARE EXCELLENT!

Wayne B.

Last month I did some homework...Pretty rare but I did it! I needed the inside of my house painted as it looked as though I had thrown every weekly block party for the past year. So I went online and checked out some painters with good recommendations, which I found Brothers Quality Painting. First step: Make contact. Second step: Meet for an estimate. I sent an email requesting an estimate and Manuel responding within 10 minutes. Next stop, an in home estimate! The moment I met Manuel and Alberto I knew they were the real deal.

Nik D.

Manny painted my home a few weeks ago. He was punctual, affordable, and did an excellent job. I would not hesitate to use him again, or refer him to friends!

Awe-Berry Y.

We were very pleased with Brother's Quality Painting from the time Manuel returned my call the same day all the way up to when the final nail was hammered into the baseboard when they finished the interior of our home. Manuel, Alberto and Gill were a joy to work with and every line was straight. We would highly recommend them especially at their affordable prices.

Sandra S.

In mid-March had a slab leak that required major renovation to the downstairs portion of our home. Once the drywall was repaired, we had to repaint the entire interior of our house. We called several painters and received a few quotes. Brother's Quality Painting impressed. The owners of this company both came out to do the estimate, and they do the painting work themselves. They were extremely polite and professional.

Rebecca R.

I am totally satisfied and impressed with their workmanship and results on my wood refinishing job. All the men on the team were friendly and courteous and showed general respect for protecting the property while working. I plan to hire the Brothers for maintenance of my exterior painting needs

Barbara D.

I love this company. They are so very responsible and professional. It was so refreshing working with a company that cares and respects their clients. They have painted our home inside and out. The results have been nothing less than perfection. My husband and I are overjoyed with the results. Their prices are competitive and fair. We highly recommend them for projects big and small. They were always on time. They consulted and advised us on the color choices. We trust them and if we need work in the future, we will definitely be calling them again.

Catie B.

We are so pleased that we found Brothers Quality Painting. Manuel got back to me immediately with a quote to re-paint our wrought iron gate. It was a fair price and he was able to schedule the same week. The job looks great! And communication is awesome. We will absolutely use them again for larger painting jobs! Thank you Manuel!

Kimberly S.

These "brothers" are two of the best painters we have ever worked with. We have painted four homes, and by far Manuel and Alberto are the most talented, detail oriented, professional, kind and courteous. They do not hesitate to make sure the customer is completely satisfied. They are prompt, never arriving late. They are dedicated, never leaving early. They are true to their word, completing everything a customer asks for.

A. A.

Brothers Quality Painting did a great job! They painted the entire interior of my house, as I was getting it ready to sell, and they started with short notice. Communication was great. They always showed up on time, and they one time they couldn't they let me know far ahead of time, so I could plan accordingly.

Jesse P.

Last week they painted an interior ceiling and some walls and trim for me. I expected a great job based on their past performance and I got what I expected. They did a fantastic paint job, worked hard to understand my color choices and arrived on time, and cleaned thoroughly before they left. Their pricing was reasonable again too. As good as I expected. Still highly recommend.

Leslie G.

100% quality, good prices and very courteous and respectful. They show up everyday as scheduled and get the job done. They painted the entire interior of my house then we decided to do some renovations. We had them back again to repaint the entire interior. No drips on floor or anywhere. Lines are perfectly straight. We will have them back in the future when needed.

Elaine R.

When we contacted this company for an estimate, they responded in a timely manner to set an appointment. Upon their prompt arrival, they explained in great detail all of the steps they would take to paint the home and why those steps were needed to do a high quality, long lasting paint job. Their thoroughness was impressive and compelling. We hired them on the spot.

Patti M.

Brothers Painting did an awesome job for us! They showed up when they said they would, painting job was high quality, & very professional, they cleaned up after, and prices very reasonable. we would definitely use them again & highly recommend them.

Jill S.
If it's outside, we'll paint it. Much of this house painting service includes painting your fence, sidings, or door/window trim. Exterior painting services typically include heavy cleaning through power washing. This is to ensure that a fresh coat of paint will take a firm hold.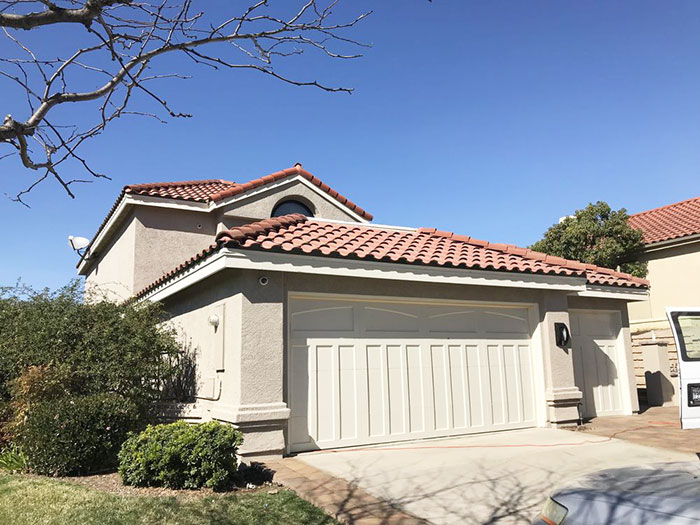 We work with one of the widest varieties of painting products. If this overwhelms you, we will help you find a preferred brand and complementary color for your desired theme. Our product catalogue is vast, we find it hard to believe that there isn't a specific shade or hue of paint that you won't immediately fall in love with! We even use texture paint products that will give your home the most precise look you can imagine.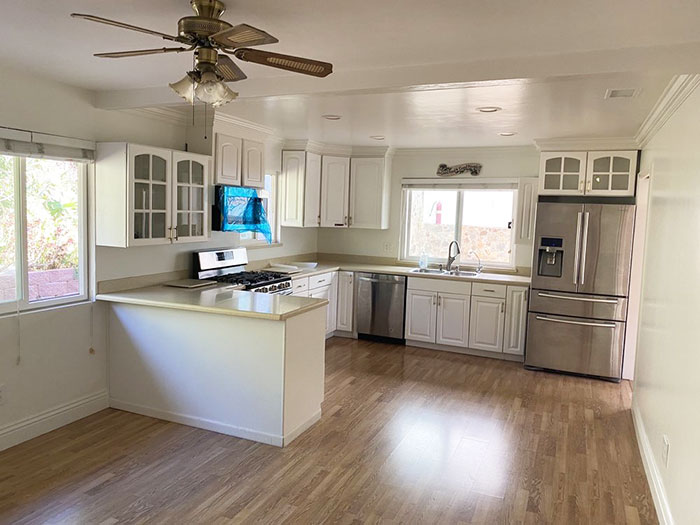 Get In Touch
Give us a call for more information, we would love to set up an appointment with you in regards to your interior or exterior home painting needs. Our operating hours are Monday-Saturday 7am-5pm.